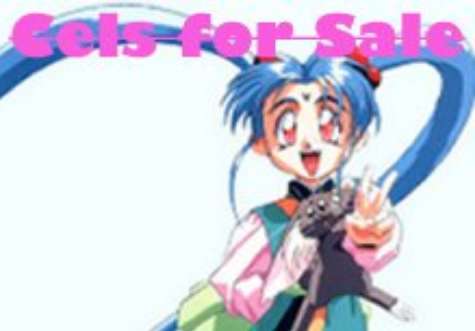 If you want to talk in my chatroom go here CHAT ROOM
This is my own personal Nerv ID!!!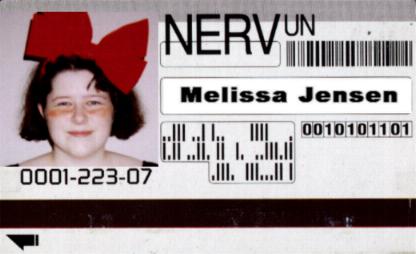 This is the new mascot of my page :) You see in real life I am a financial analyst which makes me a real geek :)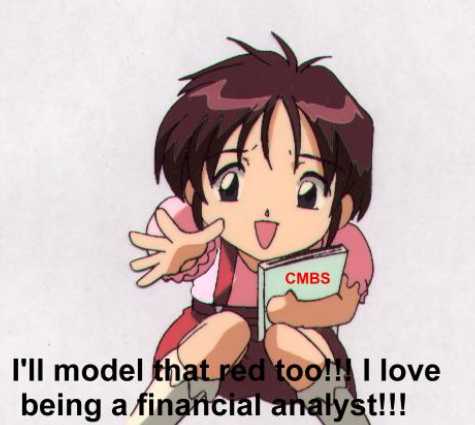 Here are my pictures from Japan: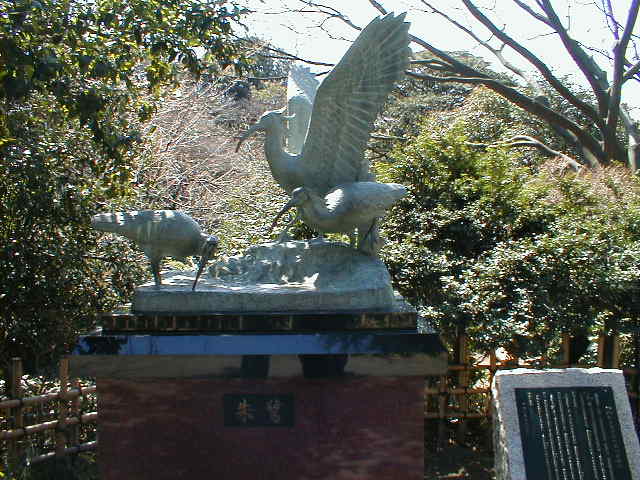 This is my page dedicated to my personal cel collection. These cels are not for sale, but if you make an offer I can't refuse then I may sell :) (Who says money can't buy everything?).
1-12-05 Just letting everyone know that I am still here. I know I don't update very much now but that is because I have one 10 month old and another baby on the way so that is keeping me busy. The website is current though so if there are any cels you are interested in buying just let me know, be sure to look at my personal and forsale sections sice it is all pretty much for sale right now :) Also if you email me at mikichan@Junkjungle.com and you don't get a response within 24 hours try emailing me at xmikichanx@yahoo.com and that should get through. My spam filter sometimes blocks stuff I don't really want to block :)
Since I am sick of junk email I have blocked all .ca .de and .nz emails (more to follow most likely) so if you have a real email with those extensions email my xmikichanx@yahoo.com account since yahoo actually seems to do a pretty good job of filtering junk email.
11-10-4 BEWARE OF EBAY User ID: annette39purple Name: annette gately Email: moon_fighter2004@hotmail.com She buys items waits three months then puts claims in with paypal to get her money back even though she got the item.
10-16-04 I have added prices to a lot of my personal cels so if you like any of them now is the time to buy!
7-30-04 I have been updating my Sewing / Custom Cosplay costumes section a whole bunch lately, go take a look. I can make custom costumes too, just ask!
7-5-04 Today I updated a new Sewing section. I can now make custom things for anyone interested!
6-14-04 Today I updated two cel Kei from Marmalade boy and Sailor Moon and Chibi Usa from inside the black dream hole.
6-1-04 I added five new Marmalade Boy cels to my collection Kei, Miki, Suzu, Group Cels, Yuu
5-17-04 Not quite going out of business sale. If anyone is willing to give me $1,500 plus shipping they can have ALL the cels that are for sale (in my forsale section of the page, not any of my personal collection cels>
5-13-04 I am willing to take offers on my personal collection of cels right now. I am going to put up some prices for some of the cels but most you can just feel free to make an offer :)
3-29-04 My Bulletin Boards BOARDS
12-20-03 Today I upsted Sailor Moon cels A beautiful cel of Sailor Moon!
12-17-03 Today I updated Greg's Cels with a bunch of cels I had forgotten to add a while ago
11-18-03 Today I updated the following: Greg's Cels, Super S Movie Villian Cel, Miyu cel and Digicharat cel, Lots of Usagi and chibi cels and such, Usagi, Chibi Chibi and Seiya in a closet
9-23-03 Today I updated a few blueseed cels in the Misc Cels section
8-21-03 If you want to see my webcam (well my husbands webcam) set up in my backroom and moved around to show various things in the room and out the window goofyrobo.ww.com
6-16-03 If you notice any broken pictures please let me know! Since I switched to a new webhost there are some pics I know were broken and I fixed but if you find any more let me know!
4-24-03 Today I updated Greg's Cels
3-28-03 Today I updated Marmalade boy eyecatch cels, Macross 7 Cel, Monster of the day cel
3-13-03 Today I updated Greg`s Cels! (My Husband)
3-12-03 Today I updated Roctunda from Marmalade Boy cel, Miki from Marmalade Boy cel, Marmalade Boy Group cels, Na Chan From Marmalade Boy cel
2-28-03 Today I udpated Sailor Moon and Chibi moon in the black dream hole, The Professor from Sailor Moon S
If anyone has anything they would like to see added to the site let me know and I will do my best to add it. Also, if you have any links you want me to add just send me an email and I will add them ASAP.
MY PERSONAL COLLECTION

:::::::::::::::::::::::::::::::::::::::::::::::::::::::::::

:::::::::::::::::::::::::::::::::::::::::::::::::::::::::::

Sailor Moon says: Sign and view my guestbook!!!

If you have any question/comments/offers,
Email me at mikichan@junkjungle.com